Build Your High-Quality Life
In addition to storing your various shoes throughout the year, our shoe cabinet can also be used to store various toys and various accessories in life. The spacious countertop can be placed Potted plants, books, keys, wallets, and other objects make it easier for you to get in and out.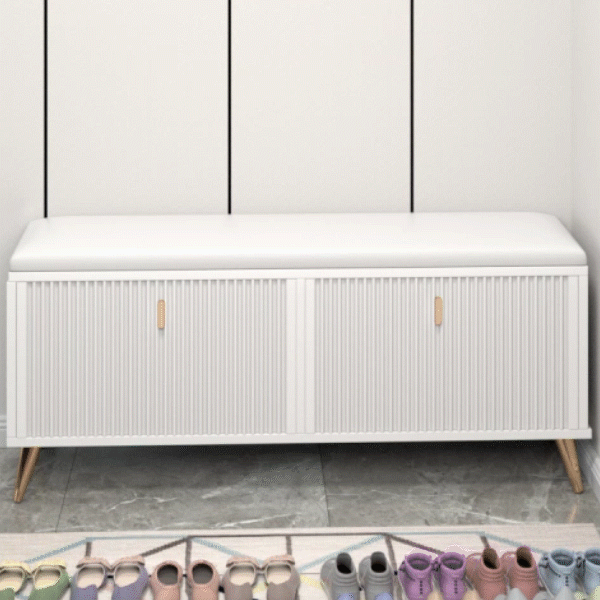 Modern Entryway Shoe Bench
Enjoy all the panache of contemporary furniture with none of the discomfort or worry! This essential indoor furniture combines simple elegant style with modern materials and comfort to suit any home decor from rustic farmhouse to mid-century to modern.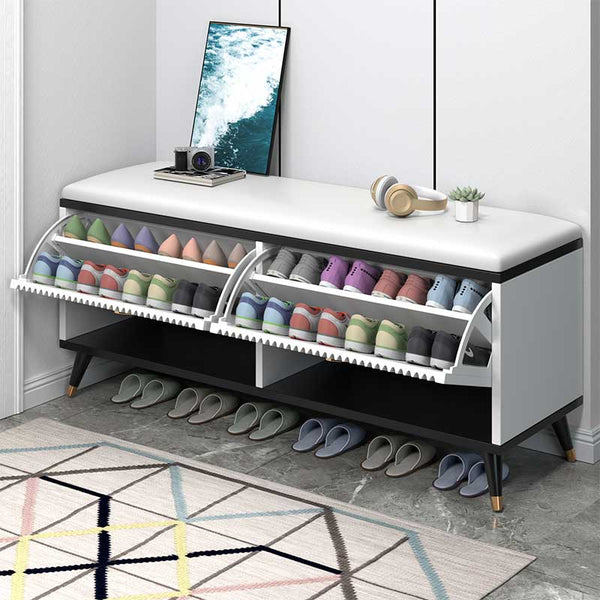 Double-Deck Storage Cabinet
Double-deck shoe storage cabinet design, large storage space, large capacity, you can put a lot of shoes, very convenient for life.It can put shoes of various sizes and styles and has a variety of storage methods. let you say goodbye to the messy shoes in life, it is the perfect choice for a small apartment.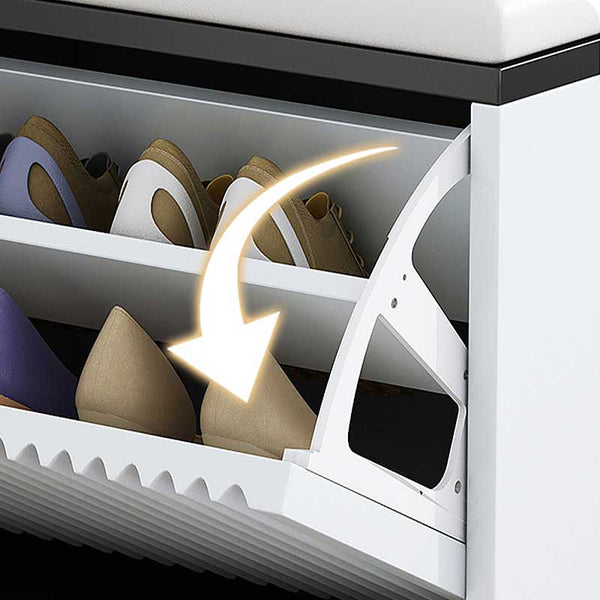 Bold Metal Base
The heightened and bold metal table legs are designed to strengthen the stability, firmness, and good quality, increase the load-bearing capacity of the shoe cabinet, and the design is simple and beautiful.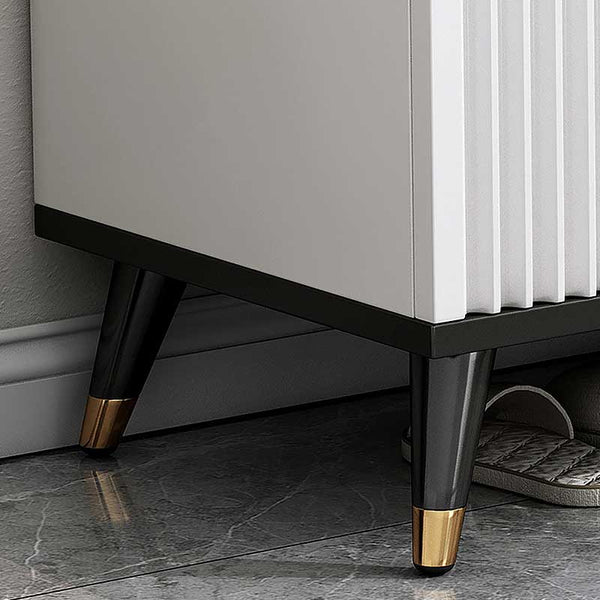 Relaxing Seating Experience
Thick Pu leather upholstered provides maximum comfort and relaxation to this footstool. the upholstered seat is filled with a high-density sponge, It is not deformed after long sitting because of its high resilience. This stool is designed to resist humidity while also making it easy to spot clean for dust.
Silent Buffer Dump Design
The scientific tipping bucket buffer design, silent and smooth turning, make it more convenient for us to put shoes, stable explanation, and good quality.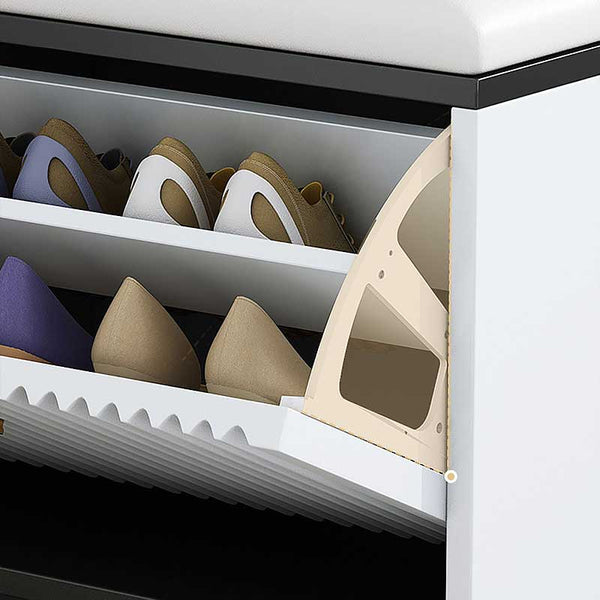 More Details
Integrated multifunctional storage design makes this storage bench more premium, made of strong environmentally-friendly Materials,moisture-proof and non-slip shoe rack bench, with strong load-bearing capacity, up to 480lbs, each bench is passed by craftsmen Carefully polished.
Product Dimensions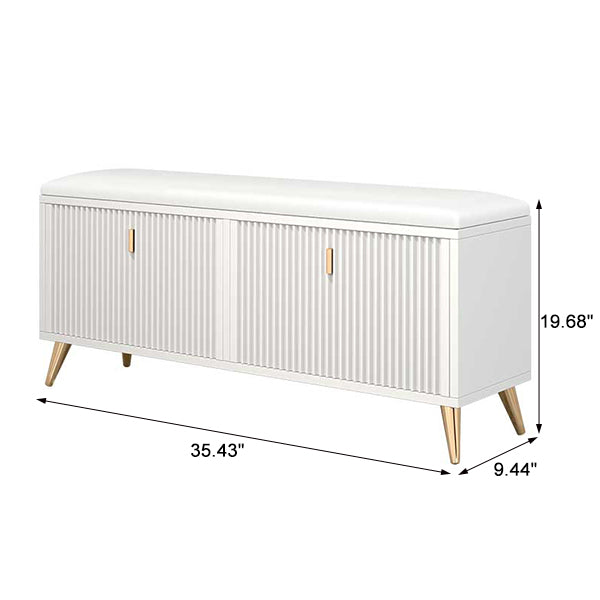 Specifications
Overall 

Size

19.7"H x 23.6"W x 9.4"D

19.7"H x 35.4"W x 9.4"D

Weight
22.95lb/ 36.7lb

Material

Engineered Wood & High resilience sponge cushion


Product Care

Wipe with damp cloth


Packing Included

5 layers of corrugated cardboard


Assembly Method

Manual Assembly