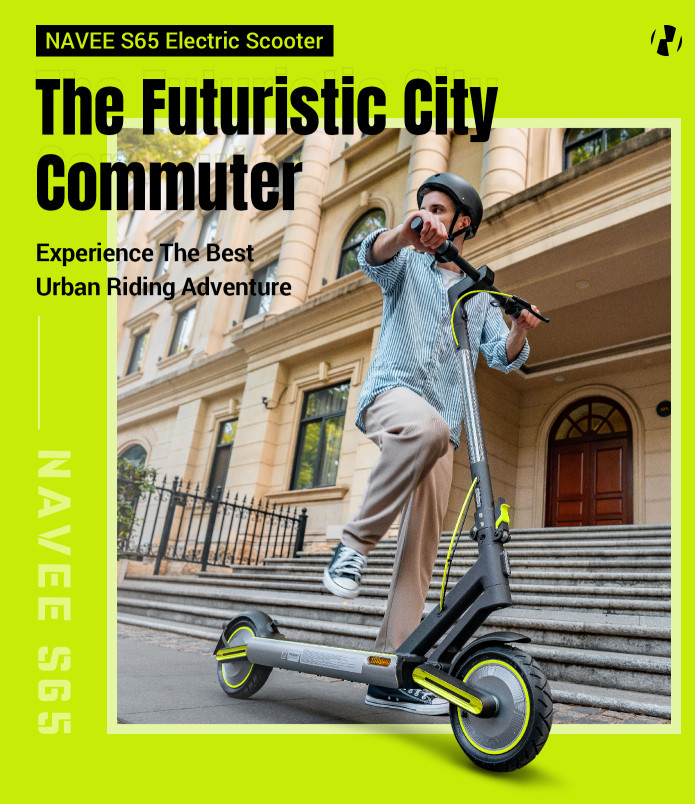 "The futuristic city commuter scooter and unique style for suspension, I've never seen it before on the scooter" - KhanFlicks
"The S65 Scooter has a great range and I absolutely love the ride. Best suspension scooter tested so far for 2022. " - Ebpman Tech Review
"This new model called S65 offers a lot of awesome ideas about safety, portability, and reliability. Dual suspension, huge battery, excellent range, powerful geared motor, and a lot more!" - Tech4ALL


Get ready for a one-of-a-kind riding experience with the NAVEE S65 Electric Scooter! The latest feature-rich and cost-effective electric scooter is equipped with a powerful geared motor and dual suspension system, offering maximum comfort for more efficient mobility.
Moreover, with a large battery capacity, and 10-inch tubeless tires design, NAVEE S65 enables you to enjoy a longer ride of up to 40.4 miles (65km) on all types of terrain on a single charge.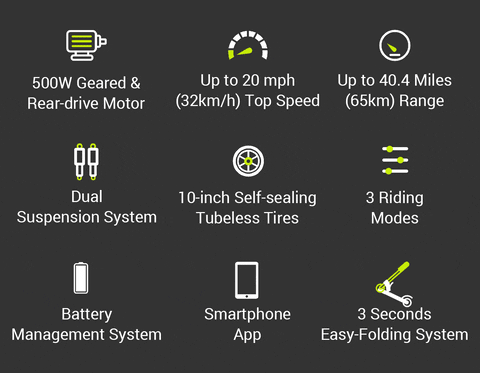 The NAVEE S65 offers a comfortable riding experience featuring a front and rear suspension system. The front and rear suspension prevent excessive shocks on one side, which reduces the overall impact and improves ride comfort. Get ready for a more stable and comfortable ride than ever before.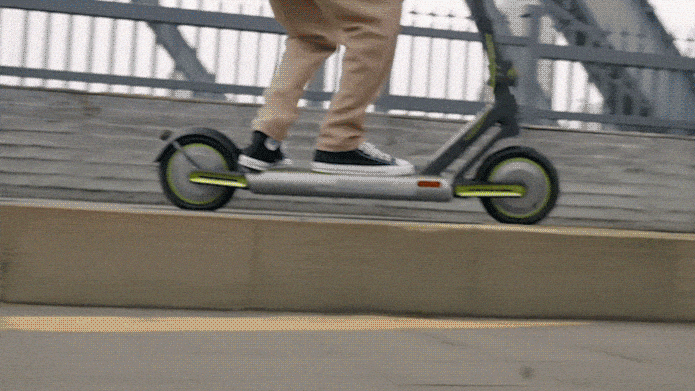 NAVEE S65 adopts two 10-inch sealing tubeless tires. The self-sealing function is prick resistance and withstands multiple punctures less than 3.5mm in diameter without leaks so that you can enjoy a long-lasting safe ride without a tire replacement.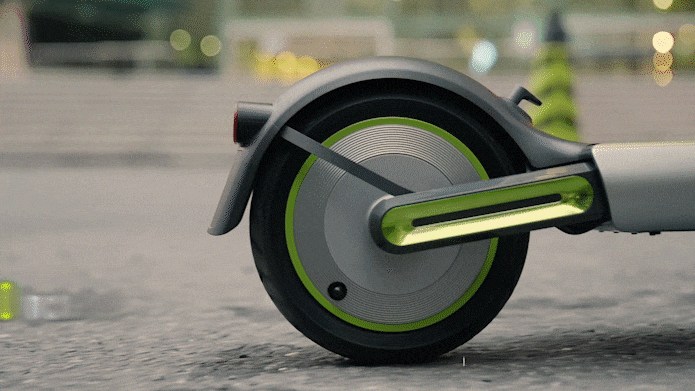 Equipped with a reinvented, powerful 500W geared motor that can reach up to 1000W peak power, the NAVEE S65 delivers strong performance. In addition, it offers a better acceleration capability and can quickly reach a 25% grade slope.

With IPX5 waterproof, you can ride in most weather conditions. NAVEE S65 electric scooter resists a persistent low-pressure water jet spray, so you can easily clean your scooter with a water hose.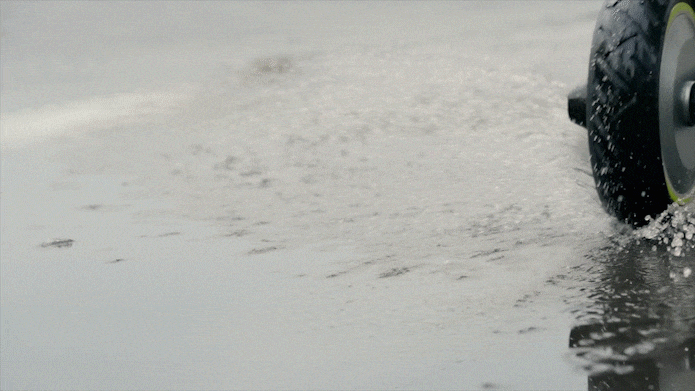 With a top speed of up to 32 km/h (20 MPH) and an extended range of 40.4-mile (65km), the NAVEE S65 lets you move freely between your favorite cities. Thanks to its ultra-powerful dual suspension system, it smoothes out bumps and allows you to tackle all types of terrain.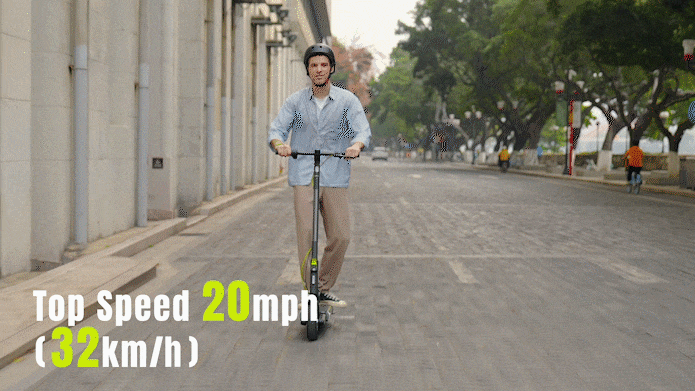 The massive capacity of the 48V 12.5Ah lithium-ion battery allows you to ride up to 40.4 miles (65km) of range on a single charge. Whether you commute every day, take a city tour, or just want a cup of coffee, the NAVEE S65 is built to meet most of your everyday needs.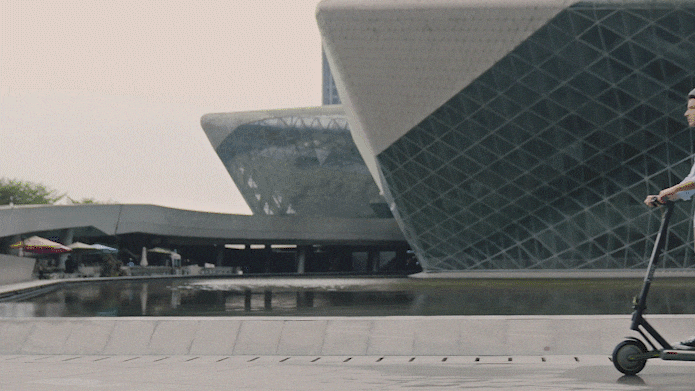 The battery management system provides a high power supply. It closely monitors the battery status with multiple protection mechanisms to ensure battery safety and inform you about battery alerts when needed.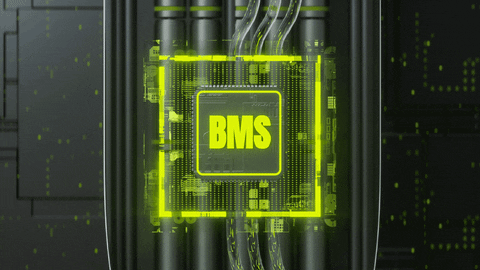 You have total control over your NAVEE electric scooter. The rear disc brake allows you to achieve a short braking distance and offers you a safe ride. You can effectively add as much as 30% more braking force into your braking system to ensure your safety at all times.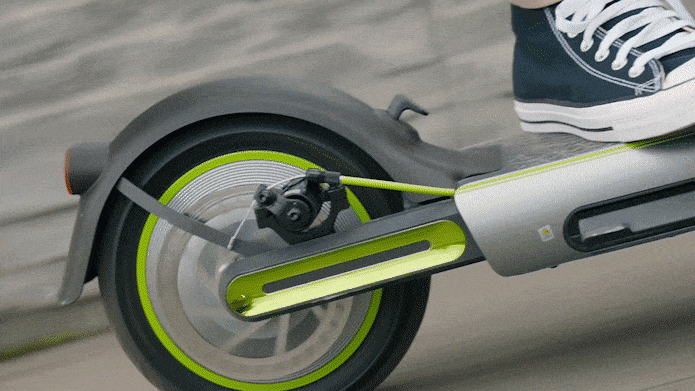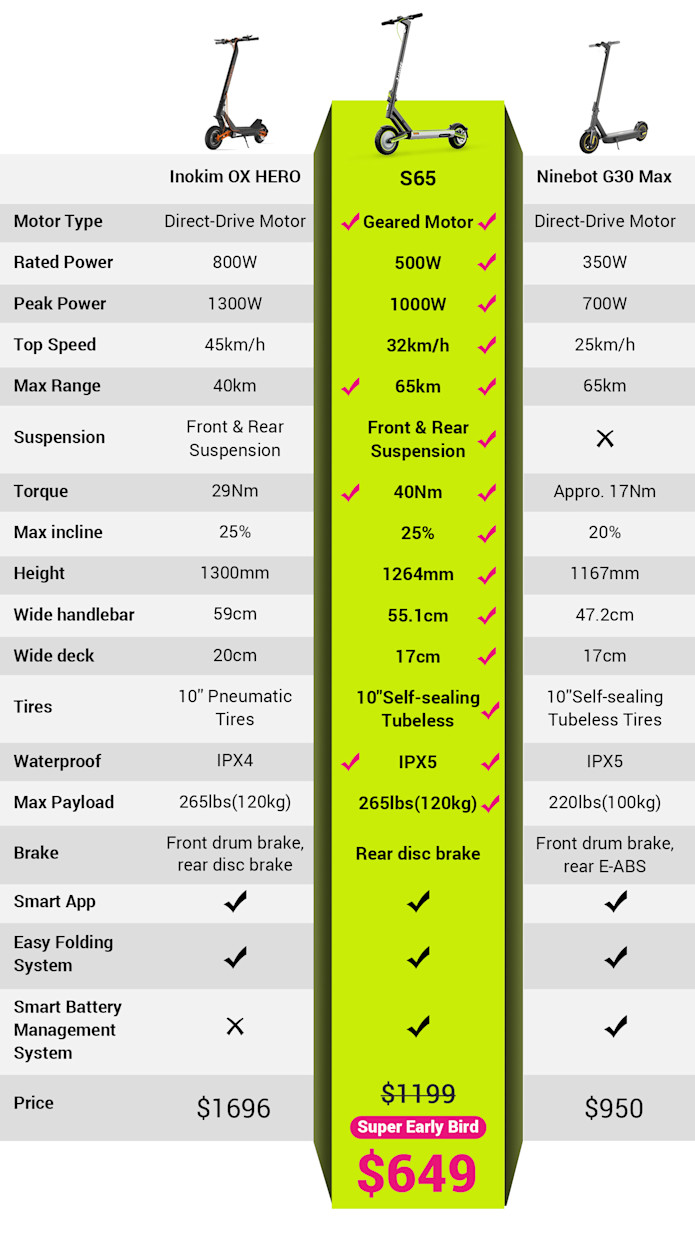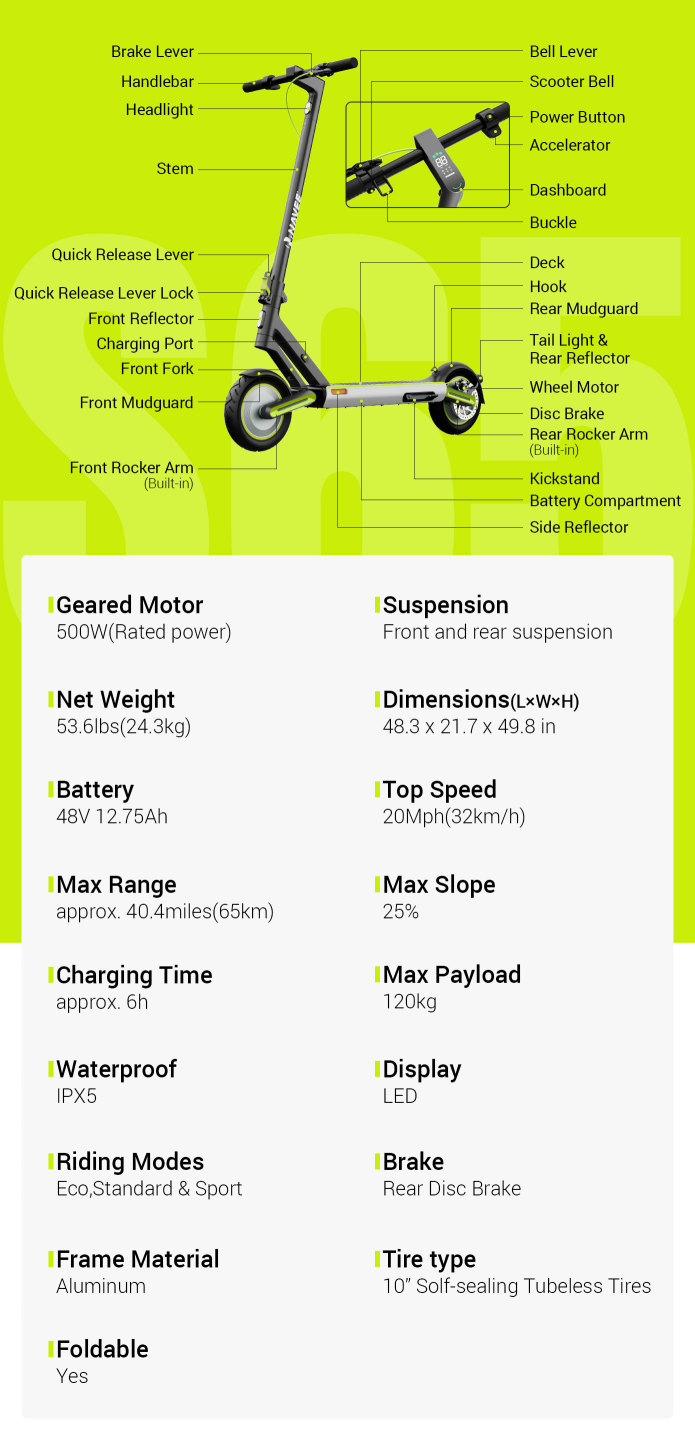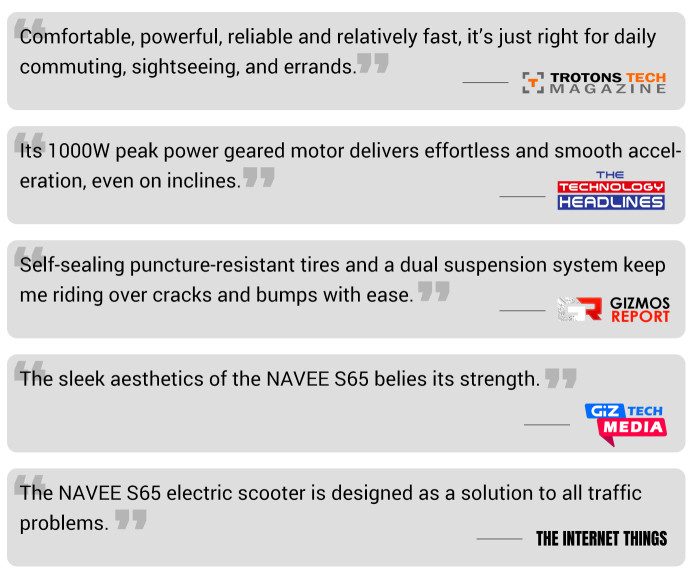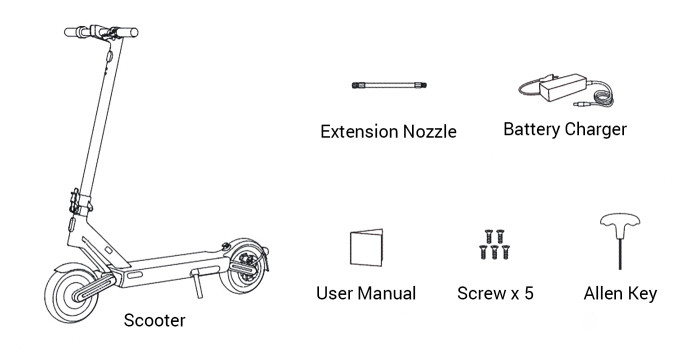 The NAVEE S65 is already in production, so you don't have to worry about those long crowdfunding waits. Our priority is to meet our commitments to you and provide our backers with the highest level of value, premium quality, and service.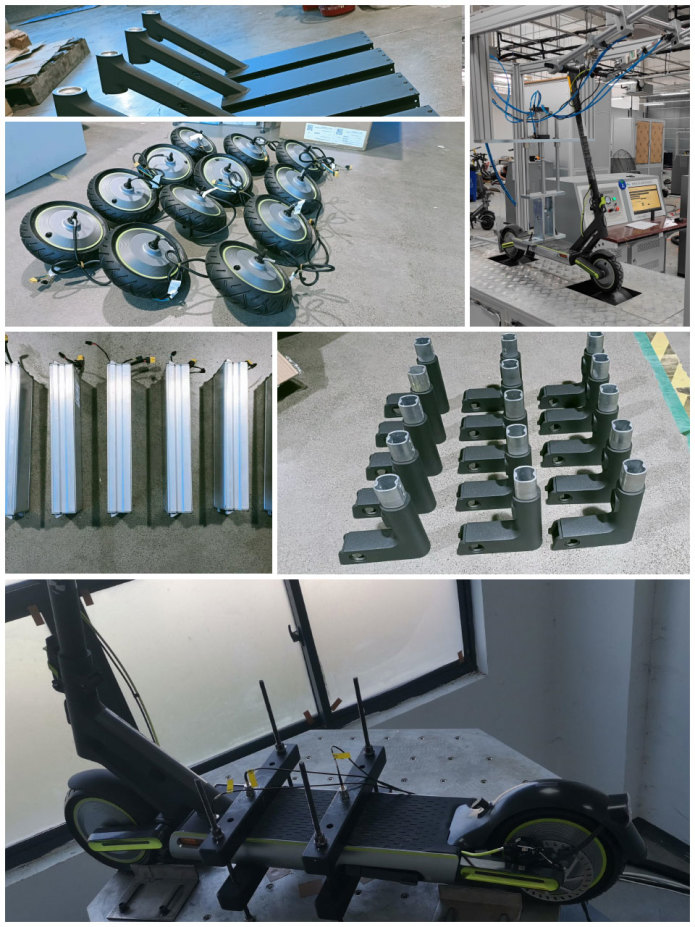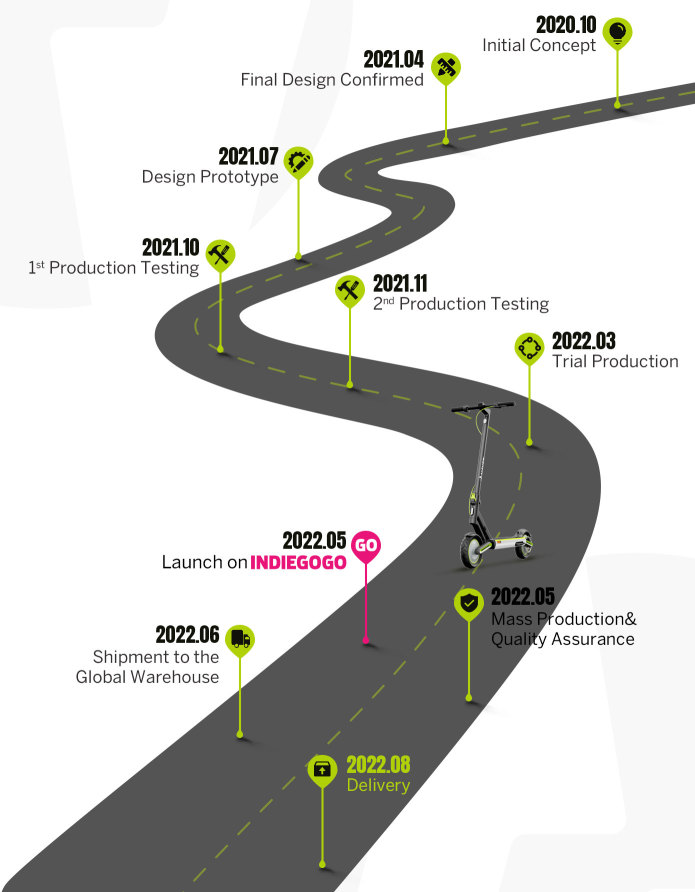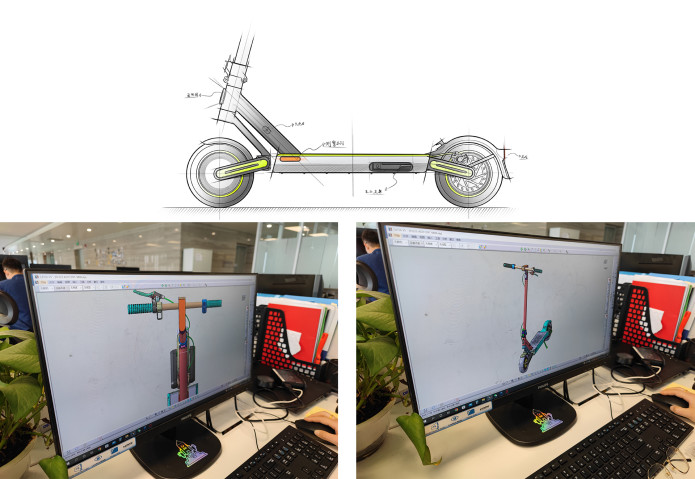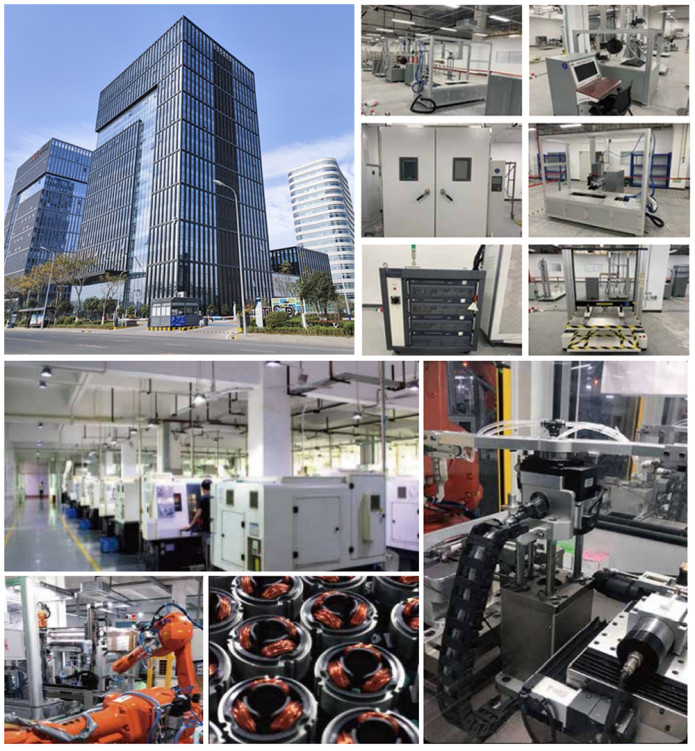 SHIPPING TIMES:
United States: 7 to 30 business days( Ship from California)
Canada: 7 to 30 business days( Ship from Ottawa)
United Kingdom:7 to 30 business days( Ship from London)
Europe: 7 to 30 business days( Ship from the United Kingdom)
Australia: 7 to 30 business days( Ship from Canberra)
FAQ:
1) How can I contact your customer service team?
For customer service inquiries only, please contact: support@ebayvogue.com
2) I emailed your customer service team. When will I receive a response?
Our customer service team aims to respond to all E-mails within 24-48 hours.
3) How long will Shipping take?
All the orders are dispatched within 2-5 business days from our warehouse after receiving the order.
4) Do you offer Returns and Refunds?
Yes, Please check our Product Return and Refund Policy to know more.
5) What if I receive a damaged product?
Please contact: support@ebayvogue.com with your order number including a video and photos of the fault. The pictures/videos of the product must show that the product is unused, has all the tags intact.
6) Do you offer discounts and promotions?
Yes, we offer discounts and promotions. Make sure to sign up for our email list to receive news on special offers.
7) Why hasn't my tracking status been updated?
Don't fret! Your tracking status may take 24hrs to update from pre-shipment status.
8) Is it possible to change or cancel an order?
Please contact our team immediately if you need to change or cancel your order but we unfortunately cannot make any changes or cancel your order after it has left our warehouse.
9) What payment gateways do you provide?
PayPal.